Strategic Planning
What we can do for you:
STRATEGIC/ BUSINESS PLANS FOR CHARITIES
PLM Consulting can help you develop a Business Plan that can really make a difference to the future success of your charity. This will help you identify the key strategic issues facing you as an organisation, and will be strongly undergirded by extensive consultations and research with all your key stakeholders. The plan will help you address major issues such as: Your Mission and Aims; Developing the Best Future Projects & Services in a way which fulfils your core objectives and plays to your unique organisational strengths and challenges. It will also focus on Maximising Income Generation & Long Term Project Stainability, as well as How to Stay On Track as you put your plan into effect. And here's the thing: if you are a registered charity there is a possibility that the full costs of your Business Plan could be eligible for 100% supported funding. Contact us today for more information.
We can also help with:
FUNDRAISING AND MARKETING STRATEGIES
STRATEGIC AWAY DAYS FOR COMMITTEE AND STAFF
PROJECT EVALUATIONS AND APPRAISALS FOR BIG LOTTERY FUND AND OTHER FUNDERS
Clients
Headway Ireland (National Association for Acquired Brain Injury), Clanmil Housing Association, Charis Cancer Care, Alliance Youth Works, Secret Garden at Hillsborough Castle, Aids Care Education and Training (NI) ACET, Guidelines, New Belfast Community Arts Initiative, ,Youth Initiatives, Alliance Youth Works, Enable NI, Friends of Lough Derg, Zero-8-Teen, Care in Crisis, Carers Matter, Family Care Society, Belfast Samaritans, Addiction NI, Womens Information NI, AFASIC NI, Carrickfergus Women's Forum, Angels of Hope Ovarian Cancer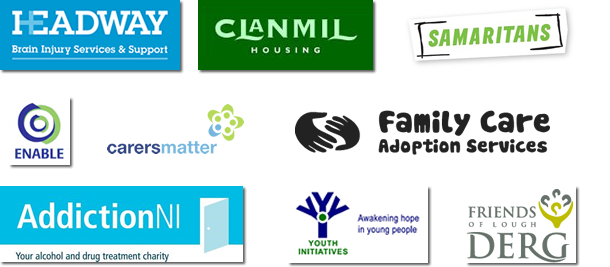 "PLM Consulting helped us to devise a strategic plan that has been of tremendous help to this organisation at all levels. We were particularly happy with the highly personalised service that we have received from Philip McClean. His input helped us focus on our true mission and goals, as well as helping us translate our "dreams" into reality."

Alice McAlary, Co-Ordinator Alliance Youth Works